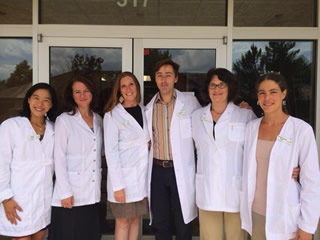 Admissions
The Institute of Taoist Education and Acupuncture, Inc. (ITEA), because of the nature of its program, seeks students who are flexible about doing things in a different way. It seeks applicants who demonstrate and provide evidence that they have the maturity, commitment, motivation, passion and integrity necessary to become caring practitioners and instruments of nature. The program seeks applicants who take personal responsibility for learning in great depth.
Applicants need to have a willingness to work to better themselves. They need to:
be willing to forsake pure intellectualism and be open to energetic training which at times bypasses the mind.
be able to persevere in studies where not everything is yet fully known.
want to learn how to leave personal problems and personal critical judgment behind, to truly listen in peace and stillness.
practice continually in order to be able to create rapport with a diverse range of people, and to correctly assess sensory cues leading to diagnosis.
These skills require dedicated practice and constant attention. Additionally, students must be able to interact well with their classmates, as the class cohort learns together throughout the program, and becomes a support group for all its members.
Prospective students may apply up to 15 days prior to the beginning of the program. If enrollment is full, the applicant will be put on the waiting list for the following intake.
ITEA is dedicated to upholding a standard of education which ensures serving the public with the highest level of competence, knowledge, quality and professionalism. The structure of the Traditional Track enables students from out of state to continue to live at home and attend intensives in Louisville, Colorado four times a year for the first two years of the program. These students are then required to relocate to the Louisville area for the third and fourth years of the program, as their studies will focus on work in the ITEA student clinic.
The structure of the Practitioner Track enables practitioners to attend class in Louisville, Colorado one 4-day weekend each month and thereafter practice in the ITEA clinic, remote or local, each month until proficient in Classical Five-Element practice.
ITEA accepts students on the basis of individual merit, and does not discriminate on the basis of color, ethnic or national origin, gender, age, race, religion, disability or sexual orientation in its admission policies, educational policies, or other college-administered policies. Persons with disability who are physically able to meet the requirements of Classical Five-Element training will be given reasonable accomodation on an individual basis.
For more information please contact us at (720) 890-8922 or info@itea.edu.
ADMISSIONS
Educational Requirements
Tuition & Fees
Financial Aid
JOIN ITEA IN DOING SOMETHING DIFFERENT!
The study of Classical Five-Element Acupuncture can be challenging, and one can never know it all. There is always more to learn—a greater depth of understanding to be explored. Learning basic theory and technical facts is only a small part of becoming a Classical Five-Element acupuncturist. The sensory understanding of nature as a teacher is the real essence of the work. This learning cannot be explained through words, but must be experienced. Being a Classical Five-Element acupuncturist may be the most compelling thing you've ever done.
CONSIDERING ITEA?
ITEA CATALOG
For more information on a Masters in Acupuncture in Classical Five-Element Acupuncture please download the ITEA Catalog.