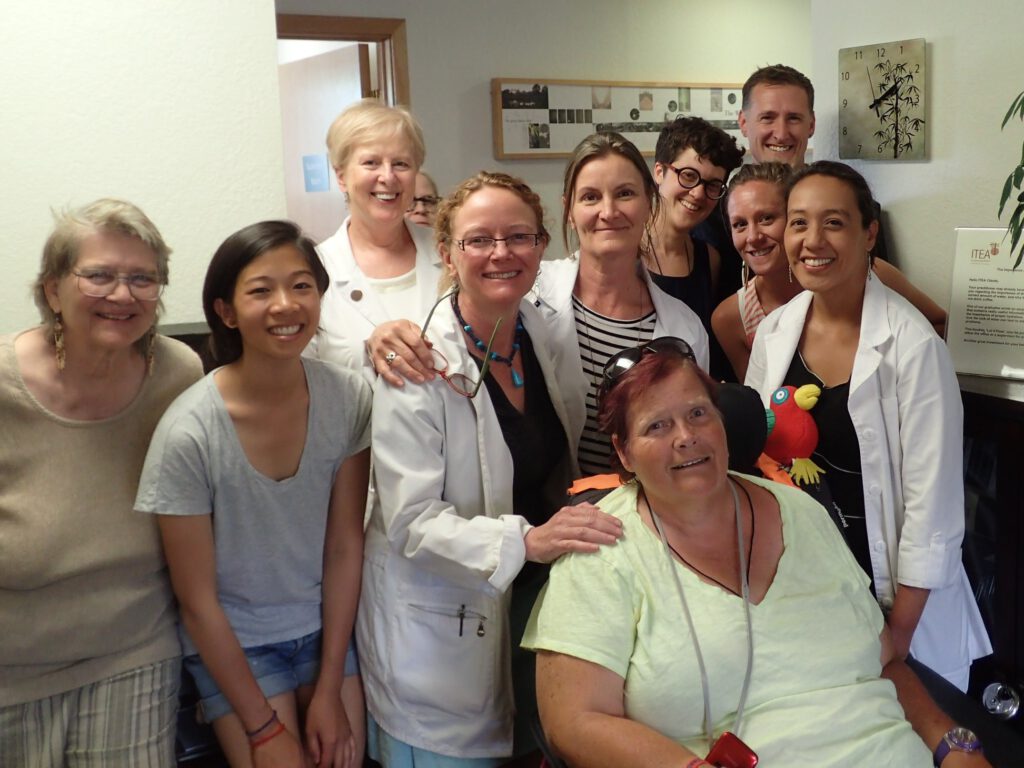 How Classical-Five Element Acupuncture Works
Treating the Whole Person
Chinese philosophy teaches that life energy, called Qi (pronounced "chee"), flows through the body in channels called meridians. A good flow of Qi that is both abundant and of good quality is necessary for optimal health.
When the Qi is weak or obstructed, a person becomes susceptible to disease or ill health. Symptoms of disease can manifest not only within our physical body, but also in our mind and spirit.
CF-EA practitioners assess the balance of a client's Qi. When the cause of imbalance is pinpointed, the practitioner will design a personalized treatment plan to help correct the imbalance.
Because the CF-EA treats the person as a whole, clients repeatedly report improvement in other health issues not necessarily associated with their initial complaint.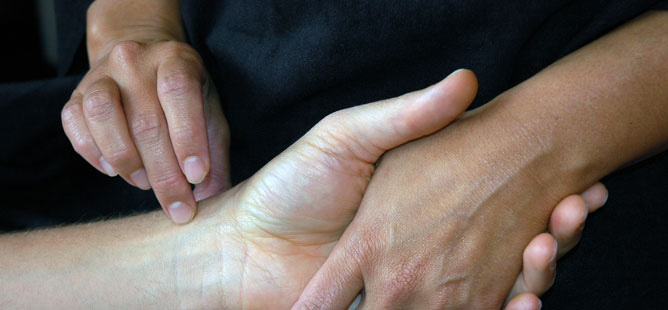 In Partnership with Clients
Lifestyle habits can sometimes contribute to your health and the results you get from treatment. Because we want to put you in charge of your health, your practitioner may give you individualized suggestions for how you can form habits to accelerate and maintain results you may get from treatment.
We find that clients who are willing to create new habits will often get the best long-term results and greatest benefit from treatment.
Since we are a teaching clinic, there may be people of any gender that observe or Supervisor that come into the room from time to time during your treatments. We will do the best we can to honor your gender preferences for your student practitioner.
Share how treatment in the Clinic has helped you
Follow ITEA on Facebook
Location:
317 W. South Boulder Road, Suite 4
Louisville, CO 80027
(720) 890-8922
"I cannot say enough about the wonderful people at ITEA. I came in with high hopes and expectations and it was even better than expected. Their knowledge and interest in helping me have been great. My practitioner has been working with me and I'm seeing progress in more than one area".
Dana, Clinic Client
What to Expect as a Client
When starting treatment, your practitioner will need to see you on a weekly basis. This is because each treatment builds on the next, strengthening and balancing your energy. Over time, as your energy continues to improve, treatments may be spaced farther apart. Treatments last on average 2 hours.
Before you begin treatment, we find it's important to get a complete picture of you and your health goals to create the most effective treatment plan for you. Your first visit will consist of a comprehensive intake that may take up to 3 hours. No needles will be used in the first appointment. Your practitioner will take a comprehensive health assessment followed by a brief physical exam.
In order to interfere as little as possible with the natural movement of life energy, CF-EA practitioners may use from 6 to 8 needles per treatment. Clients will feel a slight prick when the needle is inserted at the meridian point. Once the needle contacts the Qi within the meridian, clients may experience a sharp or tickling sensation, or a slight ache for only a second or two.
After your comprehensive intake, your first treatment will be booked within a few days. As each individual responds differently to treatment, some people see a difference after the first treatment, while others may not notice a difference for several weeks. With regular and consistent treatment, your energy pulses are more likely to become even and stable.
Acupuncture with my student intern has supported me through a challenging period in my life. She listens to me tell her what's happening in my life, where I'm blocked or stuck or over-stressed, and somehow her treatments unblock what's blocked, balance what's out of balance, and always seem to address what my body and mind need in order to feel a sense of groundedness and well-being. This is not a small thing. You can't really put a dollar figure on what she has helped me work through. Acupuncture is a profound and powerful healing art and science. I cannot recommend it more highly. It is the ultimate in self-care.
Clinic Client
I just want my symptoms 
to improve,
can you help?
Symptoms are very often an indicator of a deeper underlying cause of why your body isn't able to heal itself effectively. Though symptoms are important, we're committed to your long-term wellbeing.
Alleviating symptoms alone can often mask the underlying cause of imbalance, and we've seen that treating the underlying cause will give more lasting results and an improvement in health at all levels.
What can acupuncture treat?
The World Health Organization (WHO) recognizes the use of acupuncture in the treatment of a wide range of common illnesses ranging from musculoskeletal disorders to mental emotional problems.

The degree of relief is going to be individual to your situation, as each individual responds differently to acupuncture. What's rare is that clients don't see some benefit from treatment when they come consistently.
Getting Five Element Acupuncture myself here in the clinic has given me a deeper integration of my mind, body and spirit over time, and it is fascinating to see the changes occurring in patients with even just one treatment.
Chris, Clinic Client
We do not file insurance claims directly with your insurance provider, though we are happy to provide you with receipts or Superbills which you can then directly submit to your provider for reimbursement.
We ask that you give us appropriate notice so we can arrange your paperwork ahead of time.
Why don't you treat on the same day as the initial intake appointment?
The comprehensive intake includes a full medical and lifestyle history, with details about your reasons for receiving treatment. Because you deserve the best possible care, it's important for us to take the time to really listen and understand your situation. 

We also need this time to find the underlying cause of imbalance. Therefore, we don't compromise on the amount of time we need to get a complete picture of who you are as a person. This allows us to develop the best treatment plan we can and give you and your health care the time and attention it deserves.
Most clients find that the intake is very helpful on becoming clear on what may be contributing to their current health situation, and how they can start impacting their health right away, even before their first treatment.
The acupuncture here is different from the mainstream, yet it made sense to me on an intuitive level straight away. This medicine brilliantly reflects the timeless wisdom of nature's seasons, allowing healing to happen in an almost mysterious way by letting nature inside each person regain its appropriate balance.
Clinic Client
Moxa (Artemesia vulgaris latiflora) is an herb that is rolled into a small cone shape and placed on an acupuncture point.
Your practitioner lights the Moxa, gently warming the point and energy. This technique is done before needling and enhances the movement of energy.