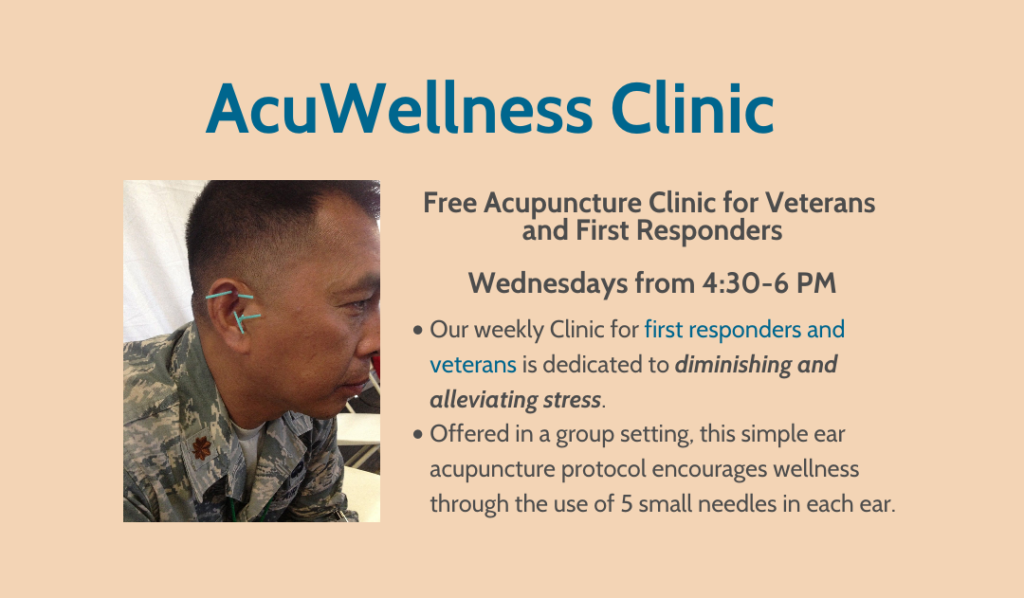 Veterans and
First Responders
Clinic
CANCELLED – Wednesday, September 20th

Treatments are based on the National Acupuncture Detoxification Association (NADA) ear protocol. Benefits of AcuDetox (or NADA) experienced by our clients include: improved mental clarity, focus, concentration and memory, increase in energy, improved sleep, reduced stress, reduced anxiety and irritability, alleviated hyper-vigilance, flashbacks and nightmares.
For your session:
No appointment or registration is necessary
Bring a valid military/veteran ID or first responder identification
Please eat before receiving treatment
Clinic Hours:
Wednesday: 4:30 PM – 6 PM (arrive no later than 5:30 PM)
Rates:
Free for U.S. veterans, those currently serving in the U.S. military, and members of their households. Now open for first responders in our community.
Location:
317 W. South Boulder Road, Suite 4
Louisville, CO 80027
(720) 890-8922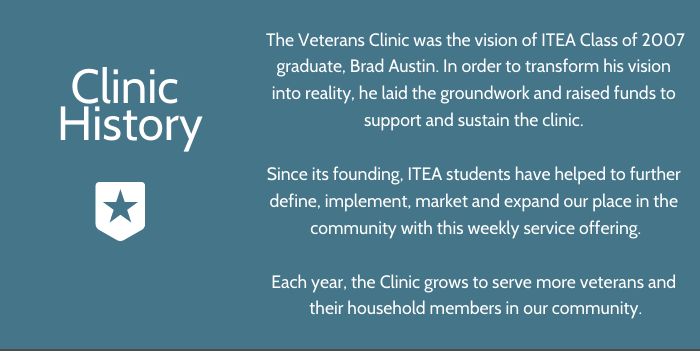 This protocol is proven to alleviate symptoms of acute stress and trauma
Participants are seated fully clothed in a calm group setting
Five small, sterile and 
single-use needles are placed in each ear
Rest and close your eyes for 30-45 minutes to receive the benefit of the treatment
"I've been coming to the Veterans Clinic for a year. I love my weekly session. The people are very friendly and willing to explain everything. I've had sleep problems my entire life. Since I started coming for acupuncture, I get to sleep and stay asleep. The clinic is wonderful."
E.K.
Acupuncture is currently being provided at Walter Reed Medical Center in Washington, D.C. for returning veterans experiencing combat stress.

The military is also using acupuncture on the battlefield to help relieve pain.